Women Symposium Registration Form
Phenomenal Caribbean Women Symposium - Register Here...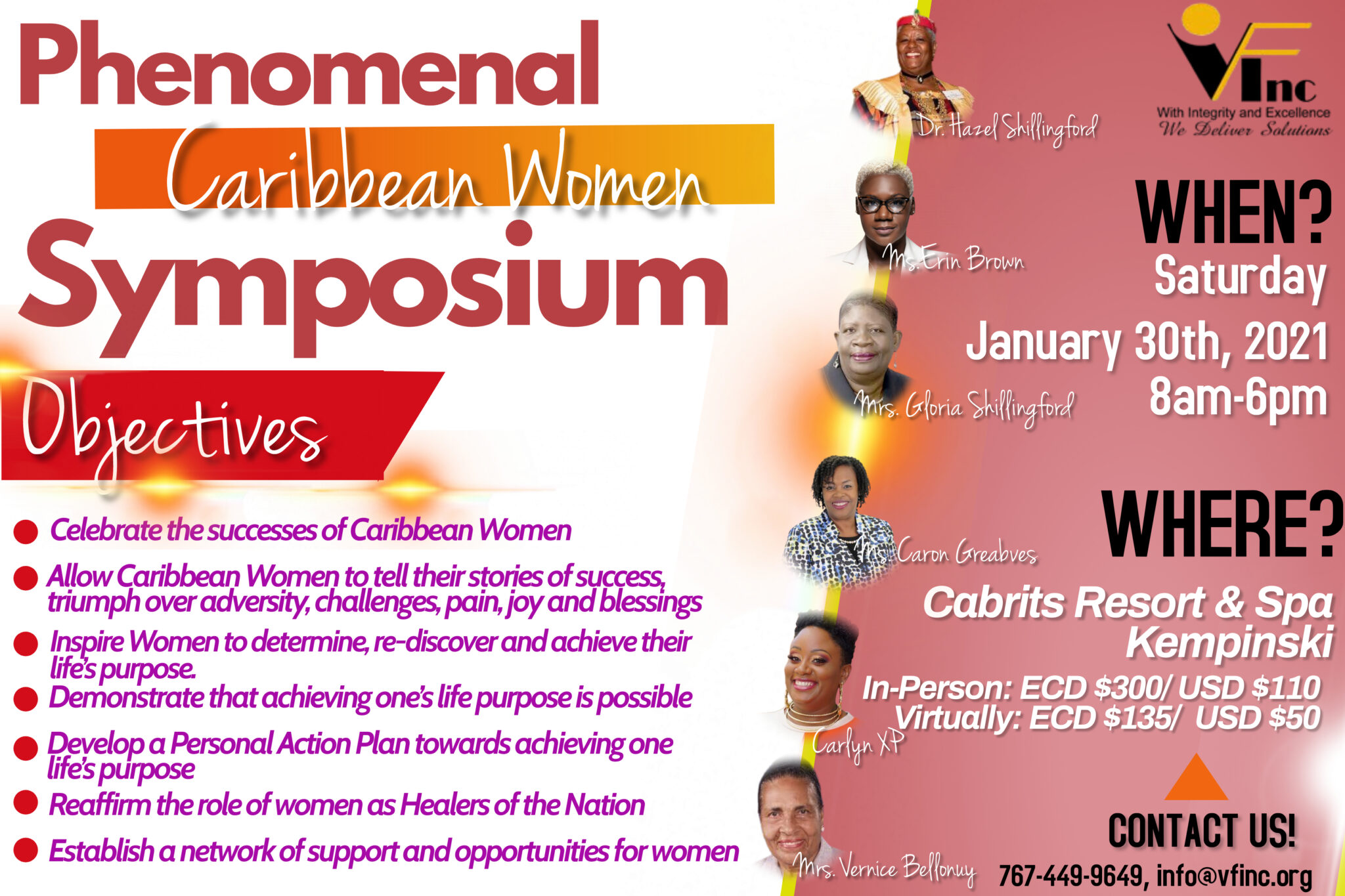 Please submit Registration Form  on or before January 22nd , 2021
Kindly make all cheques payable to VF Inc. Remit to Account # 115004340 in the name of VF Inc.
Wire Transfer Instructions: SWIFT: NCDMDMDM, National Bank of Dominica, 64, Hillsborough Street, Roseau, Commonwealth of Dominica.
MOBANKING: Account # 125007867; Mobile ID: 6170566
Click button to pay via PaPal:   

The cost for the Symposium is EC$300 (US$110) for "In-person Attendance," and EC$135 (US$50) for "Virtual Attendance." 
We offer a 5% discount for the registration for 5 -9 participants and a 10% disocunt for 10 or more participants from the same organisation or group. 
The "In-Person" fee includes Meals, Commermorative Magazine, Bag and Transportation to and from Roseau.  
The Virtual Fee includes a soft copy of the Commemorative Magazine.